The Ultimate Guide to Ventilation Cleaning Service: Elevate Your Home and Office Air Quality
Proper ventilation is to a building what lungs are to the human body. While we often prioritize cleanliness in our living and working spaces, the ventilation system usually goes overlooked. A dirty ventilation system can compromise indoor air quality, thus affecting your health and the efficiency of your HVAC system. In this comprehensive guide, we cover why a ventilation cleaning service is crucial, what you can expect during the process, and how to select the right provider.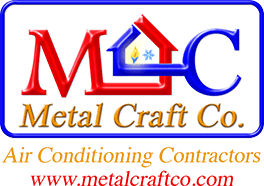 Table of Contents
The Importance of Ventilation Cleaning
What Goes Into a Professional Ventilation Cleaning Service?
How Often Should You Opt for Ventilation Cleaning?
Choosing the Right Ventilation Cleaning Service
Conclusion
The Importance of Ventilation Cleaning
Health Benefits
Reduced Allergens: Unclean air ducts can house dust, pollen, and other allergens, causing health issues such as asthma and allergies.
Less Mold: Regular cleaning can prevent mold and mildew growth, which can cause respiratory problems.
Elimination of Unpleasant Odors: A clean system can significantly improve indoor smells by eliminating odor-causing bacteria.
Enhancing Efficiency and Cost-Savings
Improved Energy Efficiency: A well-maintained system doesn't have to work as hard, saving energy and, consequently, money.
Increased System Longevity: Regular cleaning minimizes wear and tear, extending the lifespan of your HVAC system.
Commercial Importance
Business Productivity: Improved air quality leads to a healthier work environment, which can increase productivity.
Enhanced Business Image: A clean, fresh atmosphere creates a better impression on clients and partners.
What Goes Into a Professional Ventilation Cleaning Service?
Step-by-Step Procedure
Initial Assessment: A certified technician will inspect your ventilation system to gauge the extent of cleaning required.
Protection of Interior: All furniture and sensitive areas are covered to avoid damage during the cleaning process.
Specialized Cleaning: Advanced equipment is employed to remove debris and sanitize the air ducts.
Sanitization: Optionally, a microbial solution may be applied to deter bacteria and mold growth.
Final Inspection: Post-cleaning, a review ensures that all areas have been addressed and are functioning at peak efficiency.
Advanced Tools Used
High-powered Vacuums: These machines offer superior suction to remove debris and pollutants effectively.
Rotary Brushes: Special brushes to loosen stubborn dirt and grime.
Air Compressors: Useful for dislodging particles to be later vacuumed away.
How Often Should You Opt for Ventilation Cleaning?
For optimal results, the frequency of cleaning can vary based on various circumstances:
Residential Properties: Once every 2-3 years.
Commercial Spaces: At least annually, depending on the business type.
Choosing the Right Ventilation Cleaning Service
Credentials and Certifications
Ensure the provider is certified and well-trained in ventilation cleaning.
Experience Counts
Longer-standing companies often offer a more reliable service based on their years of expertise.
Equipment Matters
Confirm that the company uses state-of-the-art cleaning equipment to ensure effectiveness.
Customer Feedback
Always check customer reviews and testimonials to gauge the quality of service offered.
Conclusion
Ensuring clean, quality air in your home or business premises is not merely an option but a necessity. The key to achieving this lies in choosing a professional ventilation cleaning service that not only meets but exceeds your expectations.
At Metal Craft Company, we offer industry-leading ventilation cleaning services, ensuring your spaces are not just clean but healthy. Contact us today to schedule an appointment and take the first step towards breathing easier.
What's Kept Us in Business for So Long?
Our Dedication to
100% Customer Satisfaction

We Keep Our Quality High and
Our Customer's Bills Low

Our Technicians Are
Experienced & Professional

We Have Some of the
Best Warranties in the Business

We Do All of Our
Work in House

We Have a Fully
Automated Metal Shop
Learn More About Us
THERE'S A REASON WE'RE THE OLDEST COMPANY IN TOWN!
CALL TODAY TO EXPERIENCE THE METAL CRAFT CO. DIFFERENCE