Air Duct Cleaning Las Cruces NM | Trusted Dryer Vent Cleaners In Your Area
Are you looking for a reliable and efficient air duct cleaning service in Las Cruces, NM? Look no further. At Metal Craft Company, we offer top-notch air duct cleaning services that significantly improve your HVAC system's performance and your home's air quality. Don't let dust and debris clog up your system – trust the local professionals to get the job done right.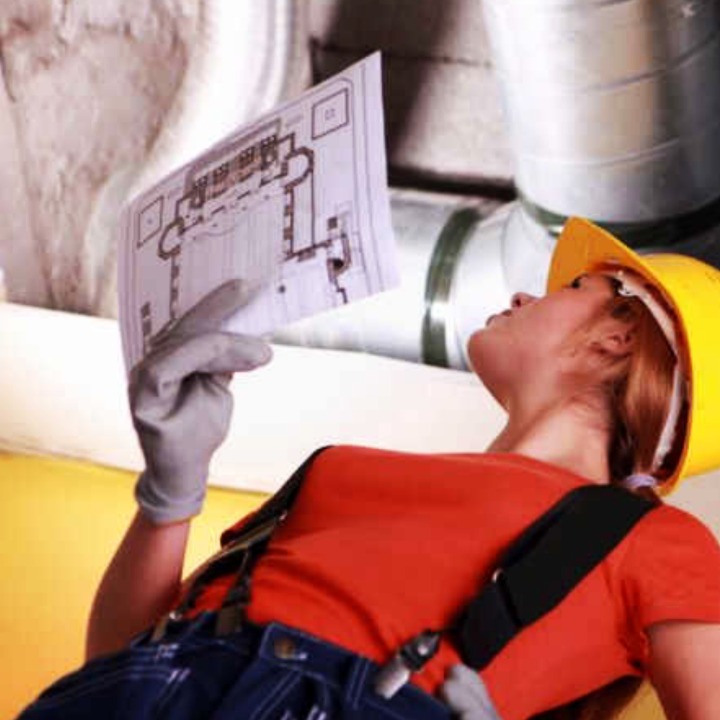 Need Your Air Ducts Cleaned? Call Our Residential and Commercial Duct Cleaners Right Now!
We all know that Las Cruces can get hot most of the year. A clean, well-maintained HVAC system is essential to keep your home or business comfortable and efficient. Metal Craft Company is the answer. Our team of skilled technicians is always ready to provide timely and effective air duct cleaning services. Whether you're a homeowner or a business owner, we've got you covered. Don't let your air quality suffer – reach out to us today!

Need Your Dryer Vents Cleaned? Call Us Today
Dryer vents often get overlooked, but they're crucial to the safety and efficiency of your home. If left unattended, clogged dryer vents can lead to fires, increased energy bills, and premature dryer failure. Our team at Metal Craft Company provides expert dryer vent cleaning services to prevent these potential problems. We understand the importance of a properly functioning dryer vent and are here to help.
Why Choose Our Metal Craft Company HVAC Repair Team
Choosing Metal Craft Company means choosing excellence. As a family-owned business, we carry two generations of knowledge and experience in HVAC services. We've been in the same location for 60+ years, serving the Las Cruces community with unwavering dedication. Here are a few things that make us stand out:
We are a family-owned and operated business deeply rooted in the Las Cruces community.
We have a legacy of two generations offering unparalleled HVAC services.
We have been in the same location for over 60 years, withstanding the test of time and continually delivering exceptional service.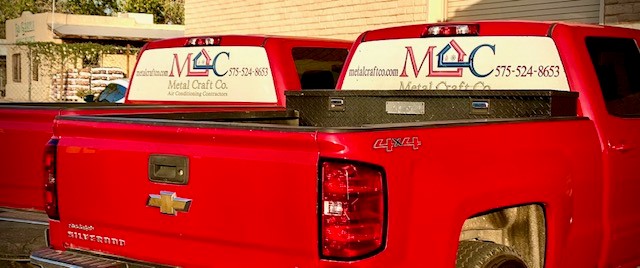 Conclusion:
When it comes to air duct and dryer vent cleaning in Las Cruces, NM, Metal Craft Company is your trusted partner. We are committed to providing top-tier services that will improve your HVAC system's performance and enhance the air quality in your home or business. Don't wait until it's too late – maintain a clean, efficient, and safe HVAC system with our expert services. Visit our Contact Us page or call us today to schedule your service. Your satisfaction is our top priority, and we look forward to serving you.
Areas We Serve in La Cruces, NM
88001, 88003, 88004, 88005, 88006, 88007, 88011, 88012, 88013
Las Alturas, Hacienda Acres / Homestead Acres., Sonoma Ranch, Sonoma Ranch East / The Pueblos at Alameda Ranch, Moongate Rd / Arroyo Rd, Picacho Hills, High Range, University Park / New Mexico State University, Country Club Estates, West Side North

Find Us Here:
Business Information:
Metal Craft Company
924 W Picacho Ave, Las Cruces, NM 88005, United States
575-218-7700
What's Kept Us in Business for So Long?
Our Dedication to
100% Customer Satisfaction

We Keep Our Quality High and
Our Customer's Bills Low

Our Technicians Are
Experienced & Professional

We Have Some of the
Best Warranties in the Business

We Do All of Our
Work in House

We Have a Fully
Automated Metal Shop
Learn More About Us
THERE'S A REASON WE'RE THE OLDEST COMPANY IN TOWN!
CALL TODAY TO EXPERIENCE THE METAL CRAFT CO. DIFFERENCE